Once, the land of Sidon was the home of the extraordinarily beautiful princess Europa. Her beauty was such that it caught the ever unfaithful eye of Jupiter, king of the gods. He was enamored with her beauty, and he wished desperately to have her as his own. His desire for her was so great that he put aside his godly might and wrapped himself in the guise of a snow white bull. He descended upon the earth to graze among the King's cattle herd near the shoreline of the vast Mediterranean sea.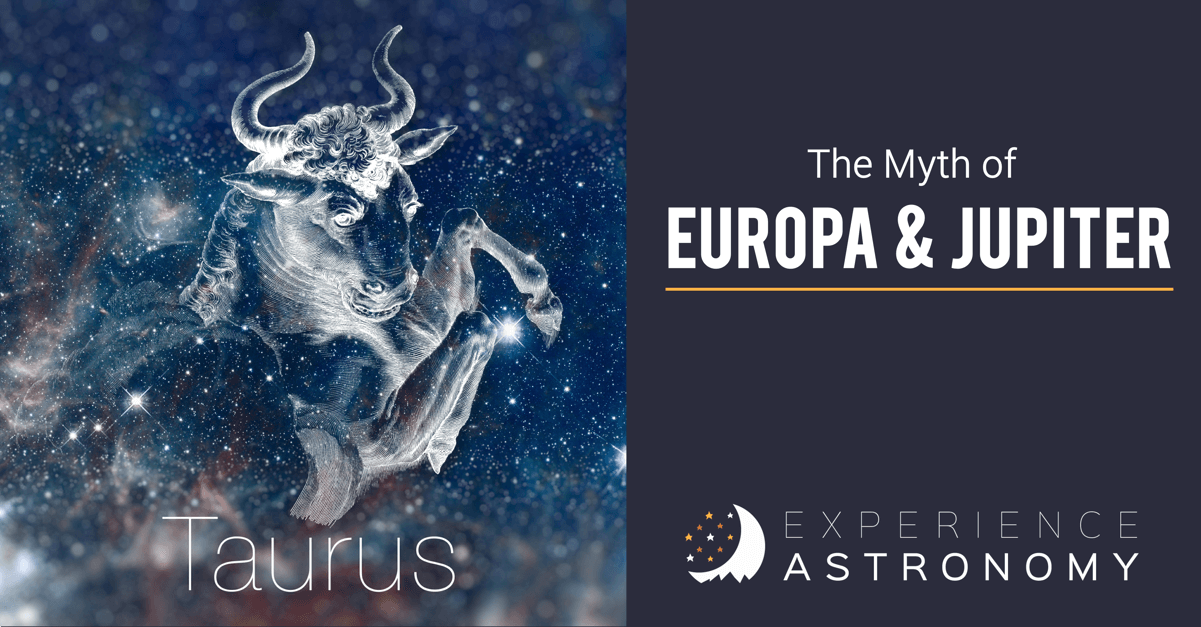 Europa enjoyed passing time with the herd, and she used to play near the cattle with her friends in her youth. Coincidentally, on that very day Europa chose to follow the cattle to the sea, and so was near to Jupiter in his bull's disguise. When Europa saw him, with his coat as white as freshly fallen snow, she was filled with curiosity, yet she feared to touch him. She soon grew more accustomed to his presence, and much to Jupiter's delight, began to bring flowers to him and wrap garlands around his horns. He kissed her hands with his rough tongue, his face benign and peaceful. The princess soon lost all fear of the bull, stroking him gently. He crouched down, allowing her to climb gracefully onto his back where she gripped one of his horns in her soft hand.
Jupiter, still unknown to the princess, edged his way carefully towards the water. Europa noticed nothing as she stroked the animal's neck, still full of wonder. Soon, Jupiter was splashing his way into the Mediterranean, carrying an astonished princess on his back and rather satisfied with his success. He swam through the water, ignoring, for the time being, the beautiful Europa. The princess was confused, and as she squeezed the bull's horn tighter, her knuckles turning whiter then his soft fur, she looked back to her homeland that she longed so desperately to return to.
They soon reached the shores of Crete, where Europa scrambled off the bull's back, grateful to be back on dry land. She breathed heavily, turning back to face her kidnapper. She expected to see a white bull, dripping with sticky sea water and wearing the same benevolent expression as he had what seemed ages ago amongst the other cattle. She was astonished to see Jupiter, king of the gods, who had cast off his clever disguise, and was gazing at her with longing in his eyes. She was very much afraid of him, but could not escape from his frightening presence. As his eyes wandered across her frame, her future began: her future as the first queen of Crete where she would mother the child of this celestial being before her, and her future which would never allow her to set foot upon the shores of her beloved Sidon again. In memory of this tragedy, the white bull was immortalized as the constellation Taurus for the world to see forever.
---
This article was written by Abigail, 14, an Experience Astronomy student from Centennial, Colorado.