Let me tell you my version of the old love story, for it was I, Orpheus who was a part of this tale.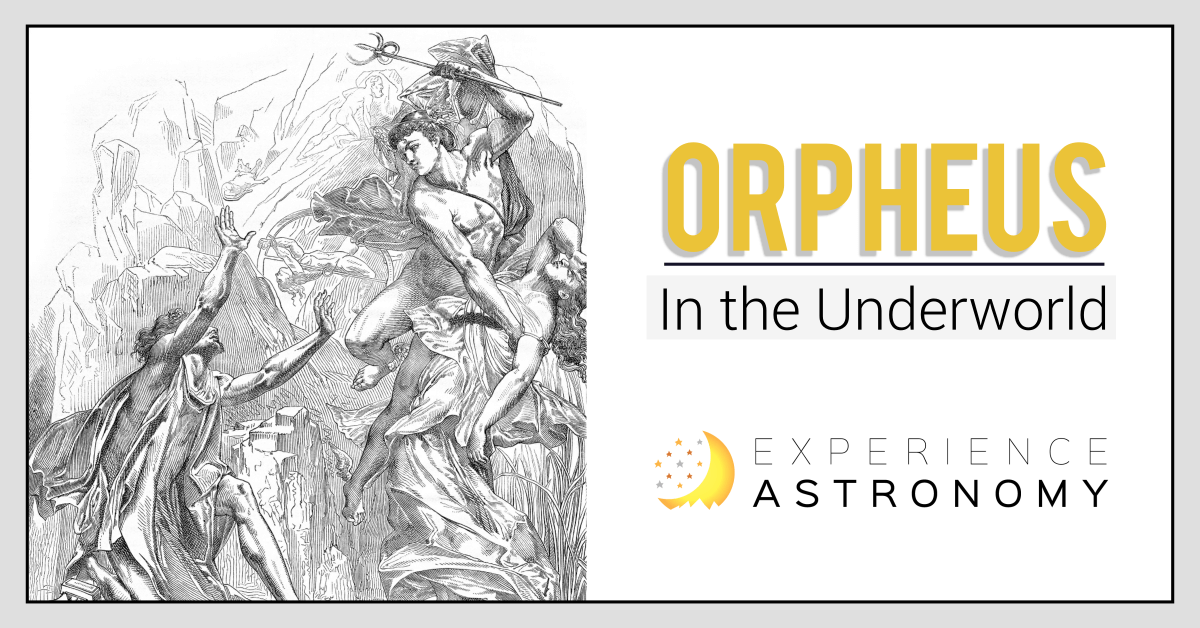 It started one very lovely day when I saw a beautiful young lady. I was a talented musician, as you may know. I played the lyre and, not to brag, but I could make anyone feel enraptured and joyful when they listened to the music I played. Everyone loved my sweet and soothing music. Presently, I saw this young lady, and I just had to play a delightful tune. I wooed her lovely self and soon we became engaged, then married.
On our wedding day, my newly wed wife, Eurydice was with her bridesmaids laughing and giggling when she was bit by a viper. Eurydice died the very second she was bitten. I remember clearly the hurt and despair I felt on that tragic day. I played sorrowful music from then on, and it made everyone around me weep.
Soon after these tragic events, I went to the gate of the underworld and played a tune on my lyre for Hades and Persephone. Their wicked and cruel hearts were softened while listening to the tune, and they let me take my beautiful wife, Eurydice, on one condition: I had to stay in front of Eurydice and I couldn't look back at her until we reach the upper world. While we walked I itched to see her pretty face, but I didn't dare.
When I reached the upper world I looked back, but she was still a short distance behind and still in the underworld. Her last word to me was "Farewell." I cried and cried, wondering what would have happened if I hadn't looked back. Every time I slept I would wake up crying for my dear Eurydice. I dreamed about looking back at her for the last time as she told me farewell. Once again my songs were full of morning, and everyone listening was miserable all the time.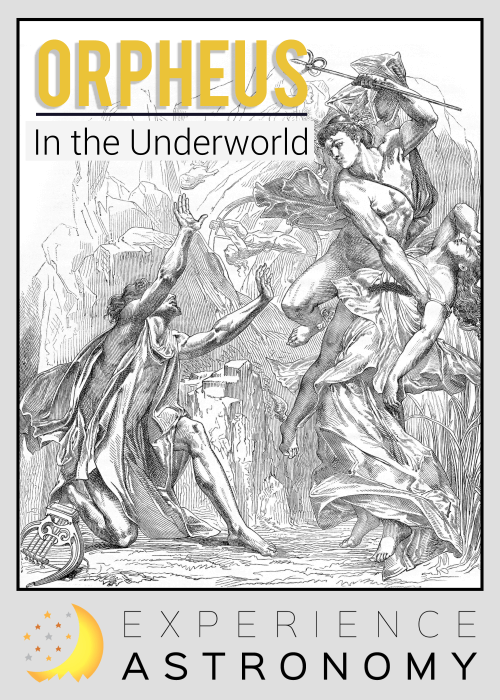 I quit worshiping the gods, that is, all except for Apollo, the sun god. One morning I was walking to the oracle to salute my god and all of the sudden these women known as Maenads came and ambushed me. They threw heavy rocks at me, speared me, and ripped me apart until I died. I finally was reunited with my beloved Eurydice in the underworld. It is not a place of solace, but I always make the best of it. Muses carried my lyre to the heavens and placed it in the stars. It is now what you call the constellation Lyra.
That is my story, and I will always be here to tell the tale. Leave me at peace now, dear listeners, for I must rest.
---
This article was written by Jordynn, 13, an Experience Astronomy student from San Antonio, Texas.