He caught a whiff of it, and instantly it was gone.
Quickly, he walked in circles trying to find it and smelled it again, but this time it was stronger. As he followed the scent, it kept getting stronger and stronger, so he drew an arrow from his quiver, strung it onto his bow and kept moving.
All of a sudden there it was. He drew the feather to his ear and—SWOOSH—speedily it flew right down the path, and into the head in the largest buck of the herd. "Got him" he said to himself.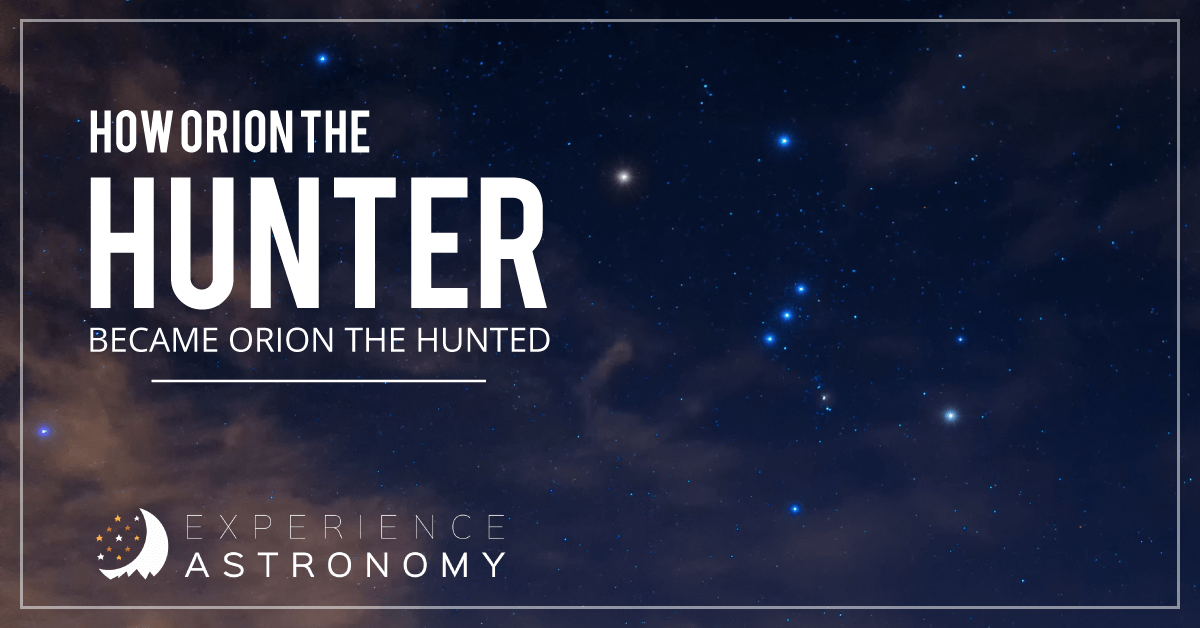 Orion was a very talented hunter. He was brought forth from a bull hide that Zeus, Poseidon, and Hermes sent down in to the ground to give King Hyrieus a son.
On one journey while Orion was hunting, he came upon another hunter. "How do you do?" Orion politely asked.
Her name was Artemis, and she was a goddess. They quickly became friends and spent the rest of the day hunting together.
"Orion," asked Artemis, "Do you want to come to Crete and hunt with my mother and I?"
"Yes," he replied. And for the rest of the month Orion hunted with Artemis and Leto, her mother.
During one hunt, to impress Artemis, Orion boasted he could kill all the animals on the earth, but Gaia, the Greek goddess of the earth, did not like this. Gaia decided to secretly to send a giant scorpion to hunt and kill Orion.
One day, while Orion was hunting, the scorpion found him and attacked. Orion was caught completely of guard but bravely tried to defend himself. Quickly he realized that his arrows could not pierce the scorpions thick armor. Orion thought to himself, "If I can't kill it, I need to escape before it kills me." So Orion jumped into the sea, and because the scorpion couldn't follow, and he swam away.
Apollo, who was the Greek god of the sun, saw this battle. He deiced to take action and called out to Artemis, his sister. "Do you see that little black object in the sea?" he asked her.
"Yes," she replied.
"I hear it's a horrible villain. I dare you to shoot it"
"No problem," she willfully replied. Artemis strung up her bow, pulled it back, and released the arrow, easily hitting her target.
"Nice shot," said Apollo.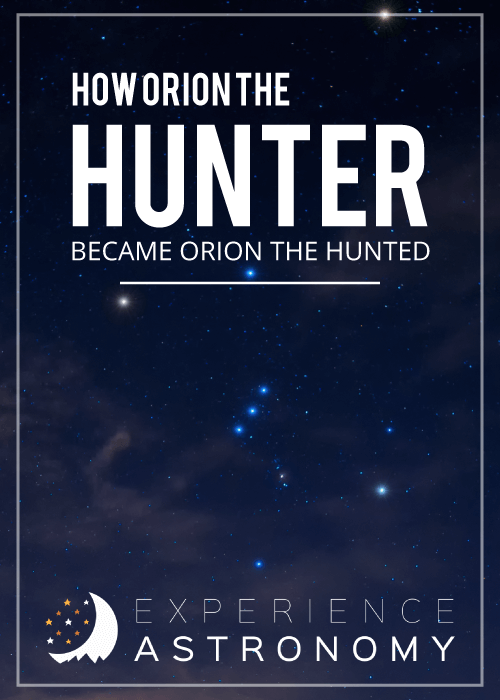 As Artemis went out to retrieve her kill she learned that it wasn't a horrible villain but her good friend Orion. She begged the gods to bring Orion back to life but they refused. So she instantly left them and went to kill the scorpion.
Artemis wanted to remember her friend so she put Orion in the sky. To this day during the winter time we see Orion and his hunting dogs, Canis Major and Canis Minor, following him. Also, if you look during the summer months you can see Scorpius, the scorpion, chasing Orion.
---
Your Kids Can Learn Astronomy!
If your child loves learning the folklore and myths of the stars, they will love Experience Astronomy.
We cover so much in these full-school-year online courses. Students learn about…
How to identify major constellations
Ways astronomy connects to fascinating stories in history, literature, folklore, archaeology, and the Bible
The amazing world of interstellar space—stars, galaxies, black holes, and exoplanets
How ancient people used astronomy to tell time, create calendars, and navigate the globe
Best yet: I do all the teaching for you through fun, engaging online videos and hands-on activities.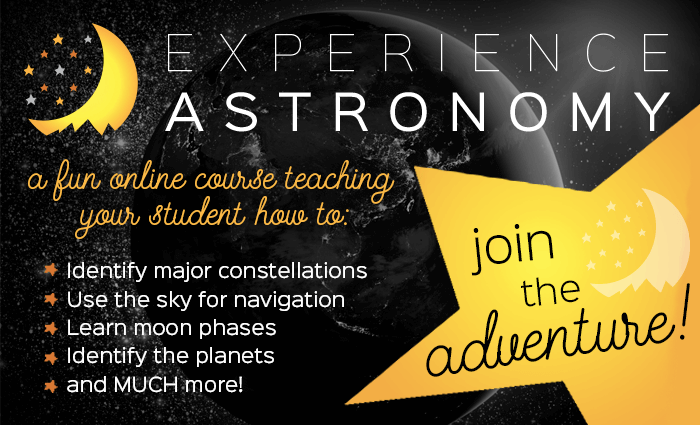 ---
This article was written by Jack, age 12, an Experience Astronomy student from Mooresville, North Carolina.