When you first think of a dolphin, what comes to your mind? Perhaps fish, the sea, the ocean, a beach, or sea creatures? Most people hearing the word "dolphin" think of things related to the sea. God created most dolphins to reside in the ocean, but some live in freshwater, too. A few species in foreign countries inhabit rivers, river basins, and lakes.
But, did you know a dolphin resides in our sky? That's correct. A dolphin dwells in our night sky.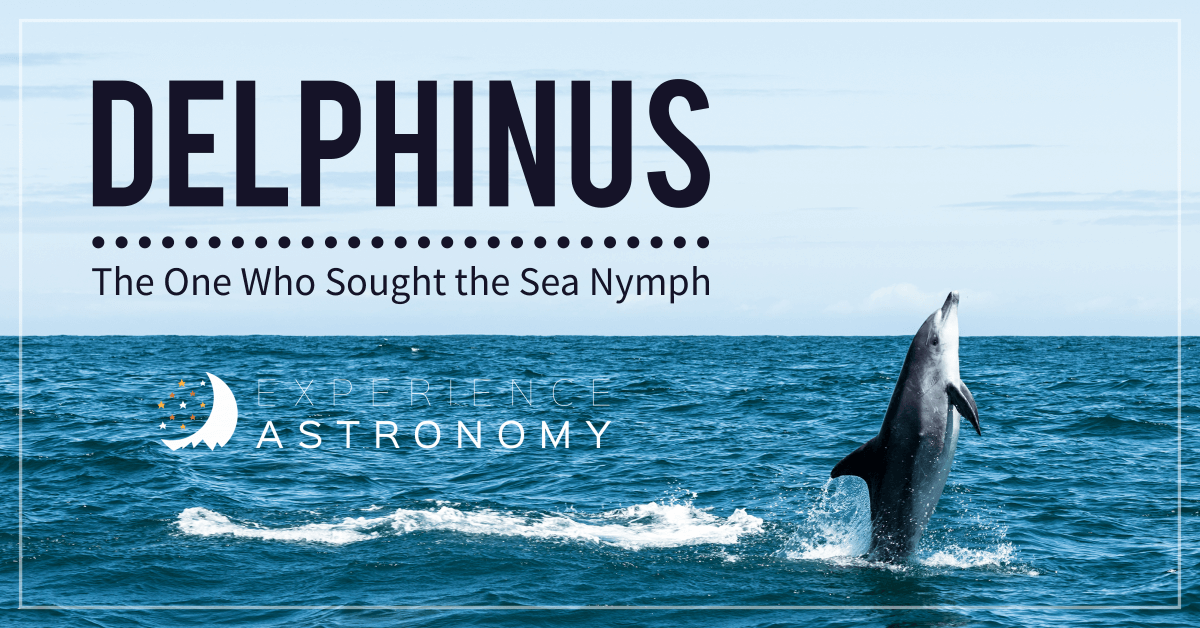 The constellation Delphinus, which is Latin for dolphin, was first catalogued by the Greek astronomer, Ptolemy in the second century. It was one of the forty-eight constellations listed by him. These became the base for our eighty-eight modern constellations recognized by the International Astronomical Union.
Now, mythology has it that a long time ago there lived the 12 Olympian gods, such as Zeus, Hera, Ares, Athena, and Apollo. One of them was named Poseidon. He was the god of the alluring and refreshing ocean. Because of this he is referred to as the "god of the sea." His image was supposedly seen in the lost city of Atlantis, the city associated with the sea—which at times sits above the water, and at other times sinks below into the deep. You might also know Poseidon by his Roman name: Neptune (also the name of our eighth planet).
Greek Mythology associates the story of Delphinus with Poseidon. You see, one day Poseidon decided he wanted to marry a beautiful sea nymph named Amphitrite, who he first saw dancing with the other nereids in the city called Naxos. She was a sea goddess, also known as Salacia, the Roman goddess of saltwater.
She wanted to protect her virginity so she fled from Poseidon's advances into the Atlas Mountains. One myth has it that this was at the farthest ends of the sea. Poseidon, now slightly irritated, frustrated, and angry sent out searchers to look for her. One of the searchers he sent out was Delphinus, a dolphin of the vast sea which he ruled.
Delphinus, being loyal to his master, and very diligent in character, sought profusely for Amphitrite. He finally stumbled upon her hiding place and coaxed her into accepting Poseidon's request. He spoke nothing but the highest of his master. She, hearing how much Delphinus extolled Poseidon, gave in to his wooing and went with Delphinus to return to Poseidon to become his bride.
His master being so grateful for Delphinus' loyalty and his accomplishment flung Delphinus into the heavens where he remains today.
Though we know these myths are just entertaining stories the Greeks believed, we must never stray from the truth: that God is the sovereign and the single creator of the one and only dolphin that lives in our night sky.
---
This article was written by Megan, 13, an Experience Astronomy student from Roseboro, North Carolina.