Come Experience Astronomy!
What is Experience Astronomy?
Experience Astronomy runs from September through May. The content is an independent study program, geared towards students 12 years and older. Your child will learn how to: Identify major constellations • Use the sky for navigation • Learn moon phases • Identify the planets • Discover how astronomy relates to ancient history and literature • and more!
Science will come alive with Experience Astronomy!
Why Astronomy?
A fun, interactive course • integrates with history and literature • weekly hands-on learning activities • no expensive equipment needed • independent study program.
Registration is now closed for the 2016-2017 school year.
What's Included?
You and your child will have access to: Engaging teaching videos • Weekly comprehension quizzes • Astronomy field guide with fun, interactive activities • Reading assignments • Course guide
Check out the the first two video lessons here for free!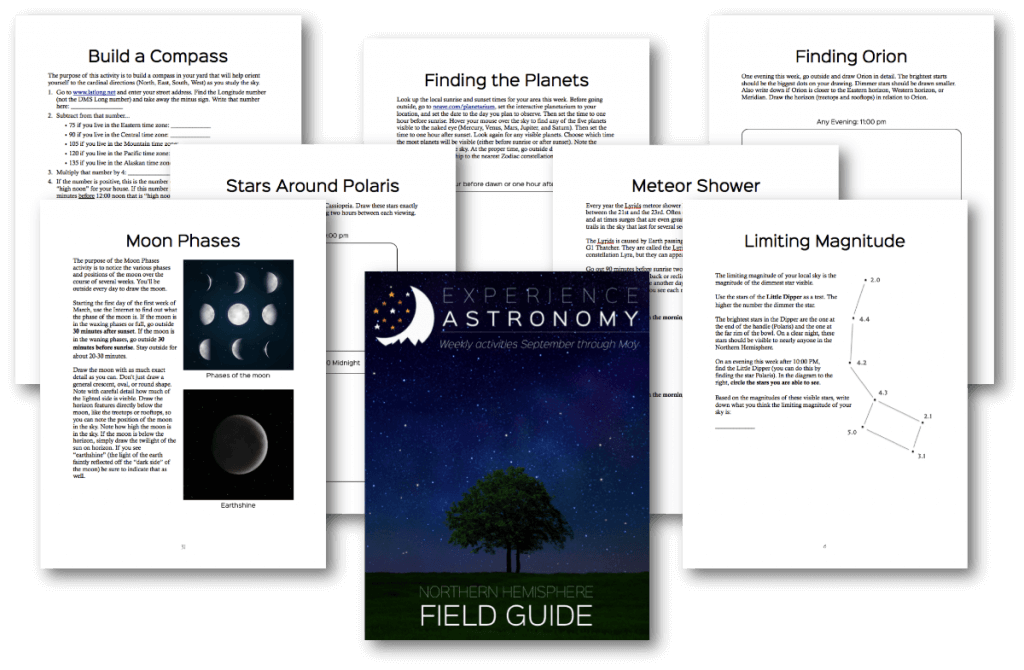 Astronomy Club
New for 2016-2017 school year is our Astronomy Club. This is perfect for students looking to go deeper in the study of astronomy or older students looking to earn high school credit.
Experience Astronomy will be an adventure your child won't forget!
Registration begins SPRING 2017